admin
Benefits of EPS Flooring Panels Systems in Construction Industries
Our EPS Floor Panels are manufactured out of Expanded Polystyrene (EPS) to offer superior strength and insulating properties. EPS is used widely in the building and construction industry. EPS Floor Panels have higher insulating properties, which leads to fewer drafts and a decrease in operating costs. The panels can be used as floor, wall, and roof, with the use of the panels as roof and floor being of particular benefit. The aggregate construction cost (materials and labour) is bring down and such structures are easy to develop. Such EPS panels are climate and water proof and have long life.
Benefits of Insulated Floor Panel Systems
EPACK India can simplify floor installation process with the help of our Insulated Floor Panel Systems. It is a modular insulation panel, vapor hindrance and radiant tube cylinder holding matrix across the board item that lays on the top of the gravel or sub-floor. A joined polystyrene sheet gives the vapor hindrance without the requirement for taping or stapling a different vapor barrier. Replacing the separate products of radiant foam, vapor barrier, line holding matrix, ties and staples, these boards enormously rearrange the establishment of cement brilliant floors saving you time, cash and effort.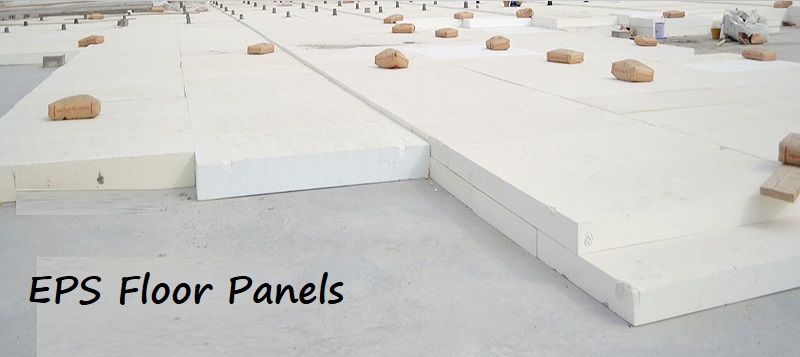 Similar panels can also be installed on existing floors in an overlay framework. Utilizing EPS as a high compressive quality lightweight insulated panel for lightweight floor coverings e.g. laminate, engineered wood, carpet and so forth.
EPS panel is generally used in numerous ordinary building and construction situations where its light weight, quality and warm protection attributes give cost effective high performance solutions.
Time– By diminishing installation labor by as much as 2/3.
Money– By diminishing installation labor costs and, unlike XPS foam, no extra fuel will be needed each year to maintain the same temperature.
Effort– By giving a true "walk-in" installation strategy of simply walking the lines into the knobs, you'll save hours of back-breaking work on your knees.
Applications include: Basements, carports, garages, main floor section on-grade, slabs over existing slabs or above-grade installations where cement or Gypcrete is ordinarily used.
EPS is also well proven in civil engineering applications where its inherent strength means it can support structures such as roadways and railways with complete ease.