Leading Manufacturer & Supplier of EPS Thermocol Boxes for Toys Packaging
Packaging assists in the storage, handling, delivery, and display of the item. It's also one of the main factors of your business success. Your customers are highly driven towards how and what type of package you use in your products. And, one of the best solutions is EPS Thermocol Boxes for Toys Packaging
Thermocol toy packing box protects your items plus once it has been tastefully made with various graphics plus patterns. Once you choose thermocol boxes for the toys you want to ship, you will be completely free of stress thanks to their damage-free qualities.
Ensure Maximum Safety and Protection of Your Products
EPACK thermocol toy packing will give you a similar kind of relaxation. We are the supreme thermocol box producer and distributor specializing in high-quality thermocol containers to wrap toys.
We provide an exclusive assortment of custom thermocol for toys packing boxes made possible by our innovative manufacturing facility and professional employees. So, to assure quality and longevity, we design these boxes out of the highest grade materials.
EPACK India- Thermocol Company's Product Quality
Premium brands gain from getting a global presence. East India EPS can provide a wide range of capabilities to guarantee that your top-tier brand's tasks completed with the high standards that your consumers expect.
Our team of professionals interacts with clients from procurement to production to devise the ideal thermocol toy packing. This further complements the brand and is likely to win the hearts of their potential customers with its design aesthetic.
What makes our thermocol toy packing services special?
EPACK India amazes its clients with all the products it supplies. Our thermocol for toy packing also does a similar job.
● We provide thermocol packs at a reasonable cost.
● Our thermocol boxes are 100% natural and eco-friendly
● We customize thermocol packs in any dimension, form, or volume.
● Our thermocol for toys packing protects the toys from a range of weathering impacts.
● Our thermocol items are handy and can be used for storage for long periods.
● We perform quality and hardness tests before handing them over to our clients.
EPACK India one hand to answer all of your thermocol packaging queries for toy packing. Get in touch.
Our Current Products
TO ASSIST YOUR BUSINESS GROWTH

CLIENT TESTIMONIALS
EPack provided geofoam for landfilling of our construction project at Greater Noida. They provided quality materials within the given time frame when we have requirements. Thank you for your services.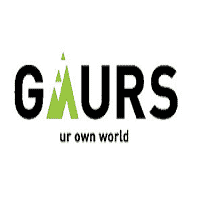 EPack's product delivery and support is worth a special mention and their performance as well as expertise, in the field of work is laudable.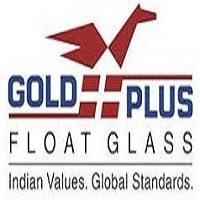 After going through a number of sources, we zeroed in on EPack. Commitment, quality of work and timely delivery, are the three qualities we admire in EPack. Thank you for your services.