The Future of Landscaping Solutions with EPACK Geofoam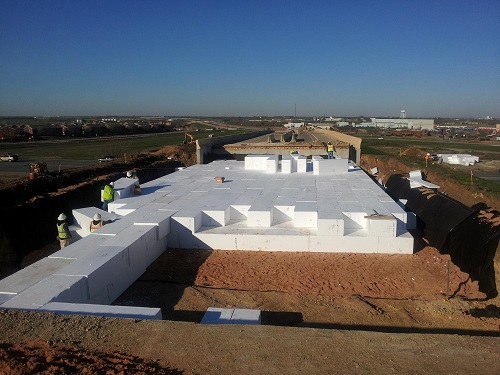 The Indian construction industry is booming and has become a competitive sector. According to global reports, India is considered the preferred location for construction. The country offers just $1,455 per square foot, which is the lowest among other developed countries, including San Francisco, Zurich, London, and Paris.
Among the various services offered by the construction divisions, landscaping solutions are certainly in high demand. Landscape sustainability is a concept that is often repeated and preached by many companies, putting enormous pressure on consumers and corporations alike. One of the main reasons for this high demand is the huge growth and initiation of India. You would see amazing landscapes and building structures of various shapes and forms that you probably would not see anywhere else.
At EPACK, we have a reputation in the construction industry for providing quality eps geofoam for landscaping and landfilling. One of the recent projects Gaur city site at Greater Noida, Delhi NCR is completed by our experienced engineers. From the production of EPACK blocks to their formation, delivery and deployment, we guarantee their highest quality. Unlike filling the land with sand or soil, we can fill lands with EPS Geofoam blocks to give a solid foundation and a beautiful pattern to the entire area.
For example, on a golf course, this type of landscaping can be extremely beneficial and effective. Once the EPACK EPS blocks are moulded and placed, we cover them with some soil/sand, then with grass, plants, or any type of agriculture to give the whole place a natural look. One of the reasons for choosing this landscaping method is the ease of handling and processing on-site. In addition, EPACK EPS blocks are very light, making them easy to assemble and ship. In fact, the unlimited block shapes provided by EPACK are one of the most important elements when choosing Geofoam blocks for all kinds of landscaping.
Overall, EPACK has continuously provided eps geofoam with a touch of innovation, and technology and, most importantly, strived to satisfy our customers.