EPS Thermocol Sheets: Versatile Packaging Solutions by EPACK India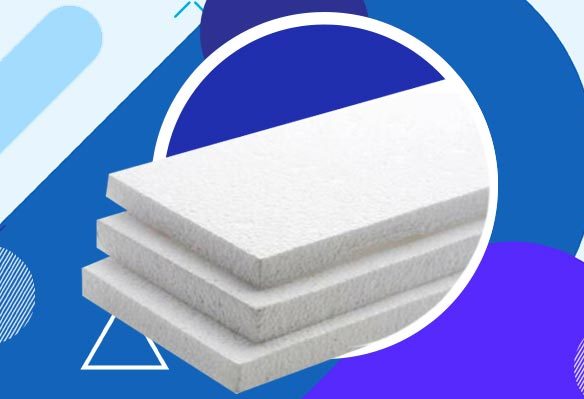 The packaging business has gone through a revolution due to the outstanding properties and adaptability of EPS thermocol sheets. As a leading manufacturer and supplier, EPACK India has been a leader in offering premium EPS thermocol sheets for a range of uses. We are going to explore the advantages, uses, and characteristics of EPS thermocol sheets in this article, highlighting why EPACK India is the ideal solution for all of your packaging requirements.
Unmatched Insulation Properties for Temperature-Sensitive Products : EPS Thermocol Sheets
Because of their exceptional insulating qualities, EPS Insulation Sheets are the best choice for packing temperature-sensitive goods. EPS sheets offer dependable heat transfer protection for perishable foods, pharmaceuticals, and electronic equipment, maintaining the quality of their contents throughout the manufacturing chain. EPS Thermocol sheets from EPACK India are precisely engineered to keep the proper temperature and the quality of your goods.
Lightweight and Durable: Perfect Packaging Solution
It's important to find the ideal ratio of strength and weight when it comes to packing. They are a fantastic option for shipping fragile things because of this combination. Because of their outstanding temperature regulating and shock absorbing qualities, EPACK India's EPS sheets ensure that your products arrive at their destination undamaged. EPACK India is aware of the value of sturdy packaging.
Customizable Solutions for Varied Applications
EPACK India takes pleasure in providing Thermocol sheets that are specifically crafted to satisfy unique packaging  and EPS GEOFOAM Blocks needs. If you require sheets that are a specific size, shape, or density, EPACK India can offer you the ideal option. The adaptability of EPS Sheets enables innovative designs and arrangements, allowing for the best possible use of space and effective packaging solutions. You can count on personalised items from EPACK India to meet your specific needs.
Environmentally Friendly Packaging Choice
EPS thermocol provide a more environmentally friendly option for packaging in a time when sustainability is a top concern. Since Expanded Polystyrene is entirely recyclable, it has less of an adverse effect on the environment than conventional packaging materials. Because EPACK India makes sure that their production procedures follow stringent environmental regulations, their EPS Sheets are an environmentally responsible option. You can support a circular economy as well as promote customized packaging by choosing thermocol sheets.
Trusted Quality and Reliability EPS Thermocol Sheets with EPACK India
In the packaging sector, EPACK India has made a name for itself as a reliable brand that is dedicated to quality. To guarantee continuous performance and durability, their Thermocol sheets go through rigorous quality testing. EPACK India ensures that its goods satisfy the highest industry standards thanks to a cutting-edge manufacturing facility and a staff of qualified experts. By using EPACK India, you can relax knowing that your packaging requirements are in good hands.
Conclusion:
EPS thermocol sheets offered by EPACK India is a game-changer in the packaging industry. With their exceptional insulation properties, lightweight yet durable construction, customization options, and eco-friendliness, they provide a comprehensive solution for a wide range of packaging requirements.