Thermocol Sheet for Heat Insulation: A Cost-Effective Solution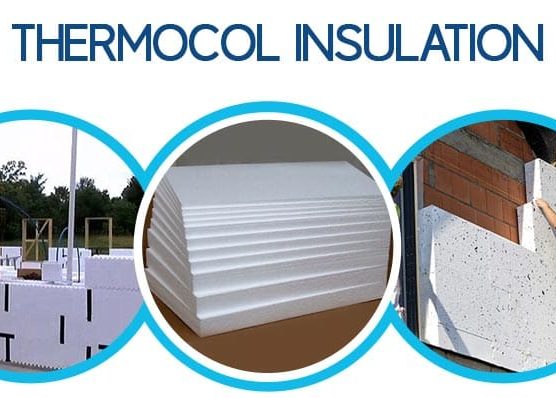 Thermocol sheets, commonly known as expanded polystyrene (EPS) sheets, Offer's a great option for heat insulation. Thermocol sheets, with their amazing thermal insulation capabilities, provide a cost-effective solution for managing temperature and reduced the consumption of electricity. In this blog post, we will look at the benefits of Thermocol sheets for heat insulation and how EPACK can help, an established manufacturer of EPS Thermocol sheets, may help you achieve your insulation demands.
Thermocol Sheets: An Overview for Heat Insulation
Expanded polystyrene (EPS) thermocol, a lightweight and rigid material, is used for manufacturing thermocol sheets. They are beneficial for providing thermocol insulation, which makes them perfect for heat insulation. By successfully preventing heat transfer, these sheets reduce heat input in a specific area. You may make your home or workplace comfortable and energy-efficient by using Thermocol sheets.
Benefits of Thermocol Sheet Insulation
Thermocol sheets provide an efficient option for absorbing heat. Thermocol sheets are affordable and easily available when compared to other insulation materials. Because Thermocol insulation sheets contribute to regulating indoor temperatures and reduce the need for excessive heating or cooling, they may significantly reduce your energy costs.
Excellent Thermal Insulation
Thermocol sheets are highly efficient insulators because of their low thermal conductivity. They effectively prevent heat transfer between different zones, ensuring a uniform and comfortable indoor temperature. This excellent insulation ensures an enjoyable working or living environment all year round, regardless of external weather conditions.
Versatility and Easy Installation
Thermocol sheets are lightweight and easy to handle, offering flexibility and convenience for a variety of applications. Whether you need insulation for walls, roofs or floors, Thermocol sheet can be customized to fit a range of shapes and sizes. The installation process is simple, ensuring that the insulation system is implemented quickly and without hassle.
EPACK: Your Trustworthy Manufacturer and Supplier of EPS Thermocol Sheets.
EPACK is your trusted provider of high-quality EPS thermocol sheets for thermal insulation. In order to provide reliable and long-lasting solutions, EPACK offers a wide range of Thermocol sheets suitable for your specific needs. By choosing EPACK's EPS Thermocol sheets, you can take advantage of:
High quality EPS Thermocol sheets provide superior insulation performance.
Customized solutions that perfectly match your project.
Eco-friendly, recyclable, and long-lasting products.
Excellent customer service and quick delivery.
Including Thermocol Sheets into Your Insulation Plan – A Wise Choice
Thermocol sheets are an ideal choice for heat insulation due to their low cost, thermal insulation capabilities, and ease of installation. By choosing EPACK's EPS Thermocol sheets, you may enjoy the benefits of an energy-efficient and comfortable living or working environment while decreasing the impact of climate change. EPACK guarantees premium quality Thermocol sheets and reliable insulating solutions.