Thermocol Sheet for Roof Insulation – Superior Quality by EPACK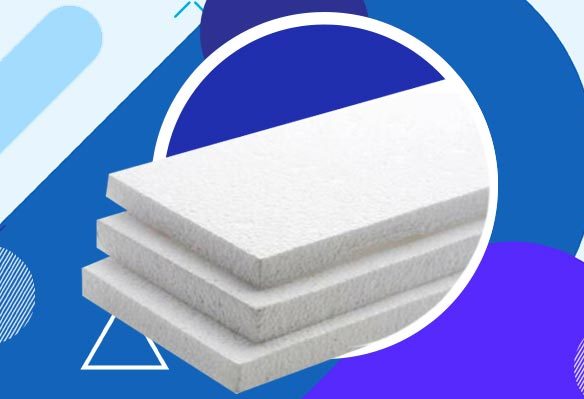 EPACK, a renowned manufacturer of Thermocol Sheets, offers high-quality solutions for roof insulation. Our Thermocol Sheets are engineered to provide excellent thermal protection and energy efficiency. With a dedication to quality and innovation, we ensure that our products meet the diverse insulation needs of various industries and applications.
What is a Thermocol Sheet?
Thermocol Sheets, also known as Expanded Polystyrene (EPS) Sheets, are lightweight, rigid foam used for thermal insulation. Made from expanded polystyrene beads, these sheets possess exceptional thermal insulation properties. They consist of closed-cell structures that prevent the passage of heat, making them ideal for various insulation applications, especially in roofs. EPS Thermocol Sheets are renowned for their low thermal conductivity, moisture resistance, and versatility, making them a cost-effective choice for energy-efficient construction projects.
Benefits of Using Thermocol Sheets for Roof Insulation
Roof insulation is crucial for maintaining a comfortable indoor environment and reducing energy consumption. EPACK Thermocol Sheets offer numerous advantages:
Superior Thermal Insulation: Thermocol Sheets provide excellent resistance to heat transfer, minimizing temperature fluctuations inside the building.
Lightweight: Being lightweight, they do not add significant load to the roof structure, making them suitable for various construction types.
Moisture Resistance: These sheets are non-absorbent, preventing water infiltration and ensuring long-lasting insulation performance.
Easy Installation: Their lightweight and easy-to-cut nature simplify installation, reducing labor costs and installation time.
EPACK – Your Trusted Thermocol Sheet Manufacturer in India
EPACK takes pride in being a leading Thermocol Sheet manufacturer in India, catering to the diverse insulation needs of clients across various industries. With state-of-the-art manufacturing facilities and a team of skilled professionals, we ensure the production of top-quality Thermocol Sheets. Our stringent quality control processes guarantee that our products comply with industry standards and surpass customer expectations. Whether you need Roof insulation for residential, commercial, or industrial projects, EPACK'S Thermocol Sheets offer unmatched performance, energy efficiency, and durability.
Applications of Thermocol Sheets for Roof Insulation:
EPACK Thermocol Sheets find extensive use in a wide range of roof insulation applications, including:
Residential Buildings: Ensure a comfortable living space and reduced energy bills by insulating your home's roof with our Thermocol Sheets.
Commercial Spaces: Improve energy efficiency and create a comfortable working environment in offices, malls, and commercial establishments.
Industrial Facilities: Maintain temperature control and protect valuable goods in warehouses, cold storages, and industrial structures.
Agricultural Buildings: Ensure an optimum environment for agricultural produce storage and protection.
EPACK'S Thermocol Sheets offer an ideal solution for efficient roof insulation. As a trusted manufacturer, we provide high-quality products that meet the demands of modern construction practices. Opt for our Thermocol Sheets to achieve enhanced thermal comfort, energy efficiency, and long-term cost savings in your roofing projects.