EPS Thermocol Pipe Section Leading Manufacturer and Supplier in India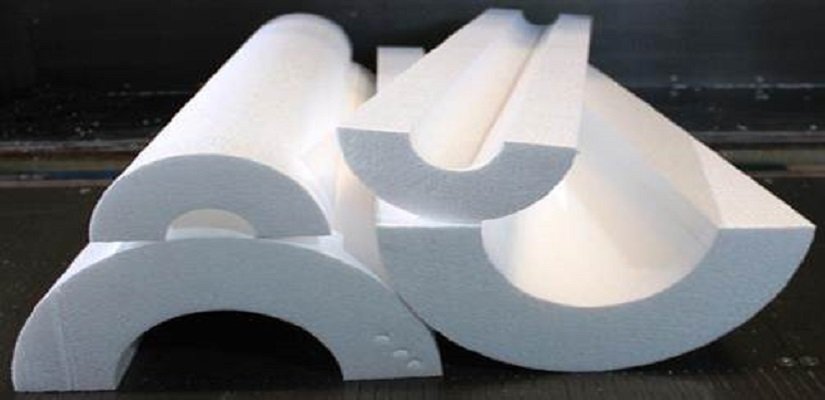 We are leading manufacturer and supplier of Thermocol EPS Pipe Sections in India. These thermocole Pipe sections are mainly used for safeguarding the internal temperature of ducting used for transmit cool and compressed air from external surrounding temperature. They are also used for packaging thin and long objects. EPACK manufactures pipe sections using superior grade thermocol blocks. They are highly resistant to chemicals and are light in weight, thus making them easy to carry during transportation. One of its most prominent features is that it is bio degradable and eco-friendly in nature. We offer them in a varied range based on the specifications and demands of this particular industry.
We offer our clients a huge range of Thermocol EPS pipe sections including pipe sections, thermocol pipe sections, thermocol eps pipe sections, eps pipe section, eps thermocol pipe section, industrial thermocol eps pipe, eps thermocol pipe, eps water pipe section, thermocol eps water pipe, eps water pipe, industrial eps water pipe, thermocol eps pipe, thermocole pipe section, industrial eps pipe section, industrial thermocol pipe section, electrical eps thermocouple pipe and pipe shaped thermocol, that are available in different bore sizes and are customized as per the packaging needs of MS pipes.
Our company is counted among the leading supplier in all over India, involved in offering best quality of Beardsell Slabs such as thermocol slab, thermocol pipe section, thermocol false ceilings insulation for bot hot and cold insulation. We offer a huge collection of thermocol hot and cold insulation products. These products are used in different insulation applications. Its Thermocol pipe sections are manufactured with good thermal resistance, excellent chemical resistance, fine heat resistance and dimensional stability. All the hot and cold insulation products can be customized as per requirements or specification of the clients.
FEATURES:
Also used for packaging of thin and long items
Manufactured from superior grade thermocol blocks
Highly resistant to chemicals
Light in weight, thus making them easier to carry in transportation
Being bio degradable, these are eco-friendly in nature