Thermocol Insulation Sheets for Roof Heat Insulation: Need Of Today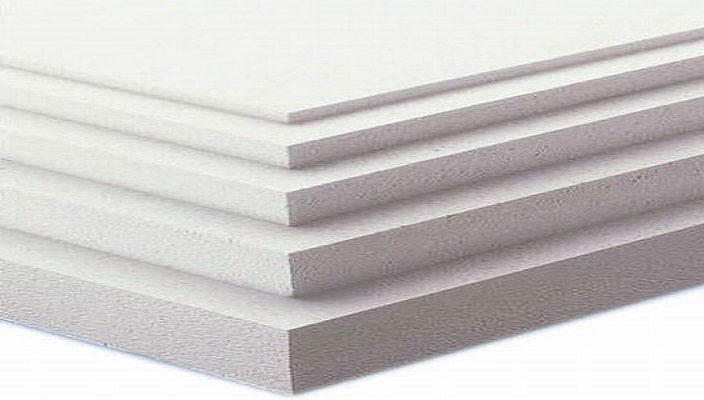 EPACK India is a leading thermocol manufacturing company in India that is widely and deeply engrossed in the manufacturing of eps thermocol insulation products. These thermocol insulation products are also put to use in various industrial and household variations.
We are the largest eps thermocol insulation sheets and pipe section distributor and supplier for various industrial and household scenarios like ceilings, roofs, and other variations that make use of these sheets too.
Compared to the commonly used PUF, thermocol sheets for roof offer more insulation accompanied by a cost-effective stature.
EPACK Thermocol Sheet For Roof: The Ideal Solution
Household and industrial sectors use thermocol sheets for heat insulation widely. Some of the common ways in which one can use this insulation product are-
Thermocol Roof Insulation is meant for you!
One of the most common usages of a thermocol sheet for heat insulation is in the form of roof layering using. The sheets are laid upon the roof of houses, buildings specifically with canopy tops. These sheets offer thermal resistance from heat. Furthermore, these sheets provide protection from humid waves and other thermal repercussions.
The thermocol insulation sheets used in ceilings are highly in preventing heat. Floor layering also requires the use of thermocol sheets. This process helps in avoiding heat transfer through the floors of a building. Industrial areas also use thermocol sheets for ceilings to prevent heat and moisture from entering the indoor section.
Regardless of whether a level rooftop or a pitched rooftop, a home or a place of business, a manufacturing plant EPS can be used. It could even be a workshop or stockroom, EPS will dependably be a favourable option due to its exceptional protection property. The heat exchange gradient is much lower in the thermocol sheets for ceilings provided by EPACK. Thus the coolness is faithfully maintained with enforced thermal prevention by the sheets.
EPACK is your solution for thermocol sheets for ceiling
EPACK India is based in Greater Noida. The state-of-art manufacturing unit supervises adequate production of the sheets. We are one of the best thermocol manufacturers in India. As also, one of the best EPS Thermocol insulation suppliers in India, EPACK conforms to the international standards of thermocol insulation. EPACK manufactures its products in strict adherence to the standards.
EPACK is one of the largest eps thermocol insulation suppliers in the country. All the products are available on the website and that too in custom sizes and reasonable prices. Another service promised by the vaunted supplier is the diligent and careful delivery of all the products in fresh conditions. We continue to impress with its unparalleled quality and services.